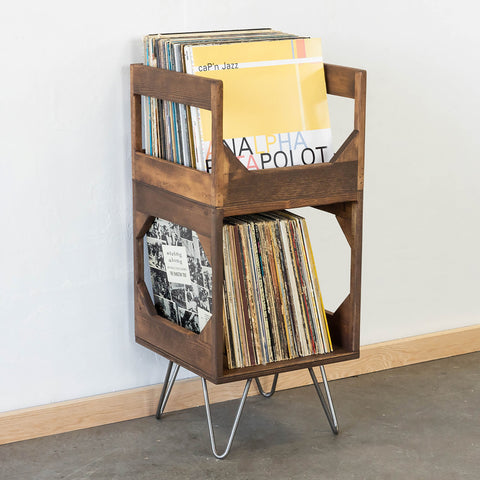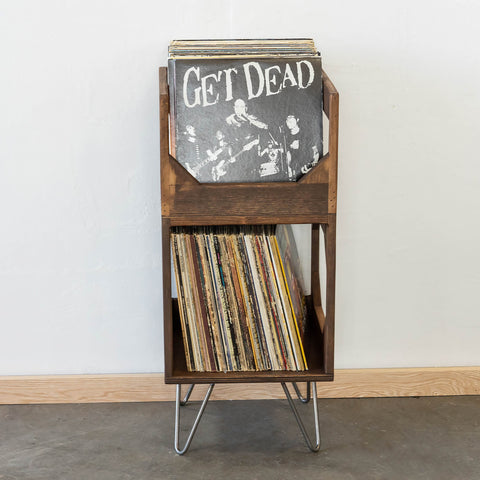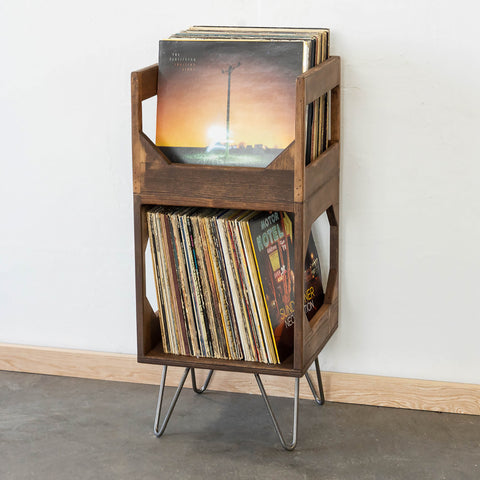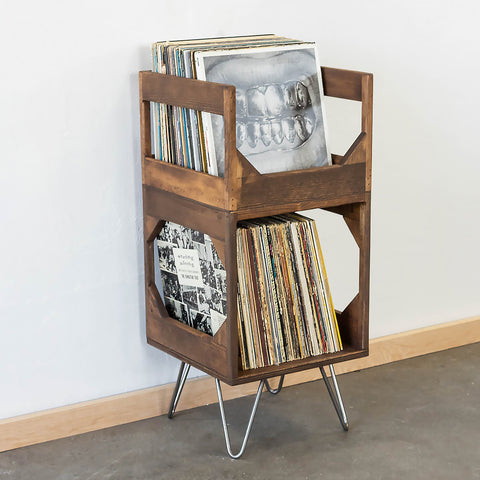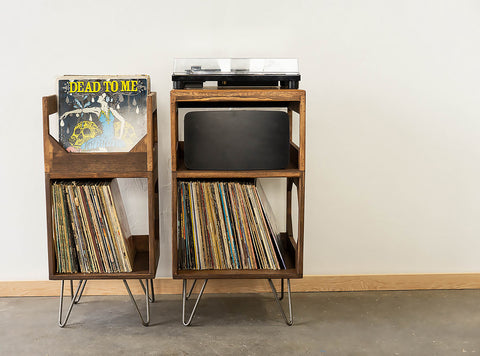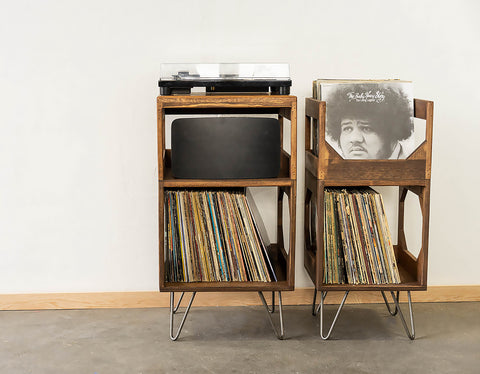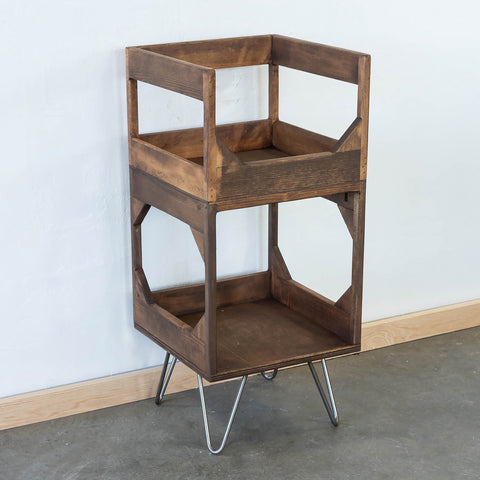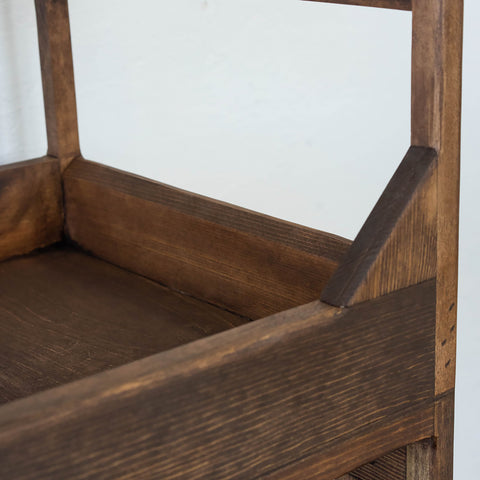 The Deluxe Jr. Vinyl Record Storage
Show more
The Deluxe Jr. is the perfect solution if you want to make your collection accessible and something nice to look at! Perfect for those starting out or an avid collector that wants too curate a playlist for every room in the house. If your collection grows or you want to add your turntable to the mix, The DJ pairs well with all our other options. Made by hand in Portland Oregon from pacific coast maple that is sustainably sourced from forests nearby. 

Dimensions:
14.5" wide x 14.5" deep x 31" tall (with 6" hairpin legs)

Capacity:
100+ 12" vinyl records


Try our NEW Wire Divider Add-on! Great for if you haven't acquired enough vinyl to fill the entire base or for those who just like a cleaner look.
Please allow 4-6 weeks build time from order date. Arrives fully assembled. Legs come unattached.

We love what we do and we do it well. Each piece that leaves our shop is guaranteed to be high quality. If it doesn't meet our standards, we don't ship it. Wicker Woodworks products are made from solid wood, and are constructed 100% by hand in Portland, OR.

About the wood we use:

Our wood is obtained from Northwest Sustainable Woods, a non-profit based in Portland. All wood is directly sourced from small, family-owned mills who harvest sustainably in Oregon. This means your piece will be made of unique, one-of-kind wood used exclusively in the Pacific Northwest. In addition, we use FSC-certified, formaldehyde-free maple plywood to minimize our impact on the environment. If you would like to learn more, check out https://www.snwwood.com/.

We appreciate your support,

- Matt
Dimensions
Capacity
I'm a repeat customer, this company is great! You can tell that every item is carefully and solidly crafted. There are also lots of fun personal touches when you have an item shipped from notes to stickers, which might sound silly, but it makes a positive impression and reminds you that you're dealing with a small business of humans and not a big faceless factory. Thanks!
Qaulity Product/ Quality professionalism
This is a quality product. It is not only functional, but a conversation piece in my room. The product arrived slightly damaged due to the carrier company. Matt replaced it quickly no questions asked. Rest assured that this is a company that takes care of their customers. I will order from them again.
Perfect
It is wonderful quality and is exactly what we needed.
Really nicely made!! Well worth the wait. I'm very happy with how it looks and feels. Thanks!!
Fantastic!
Wonderful craftsmanship and quality