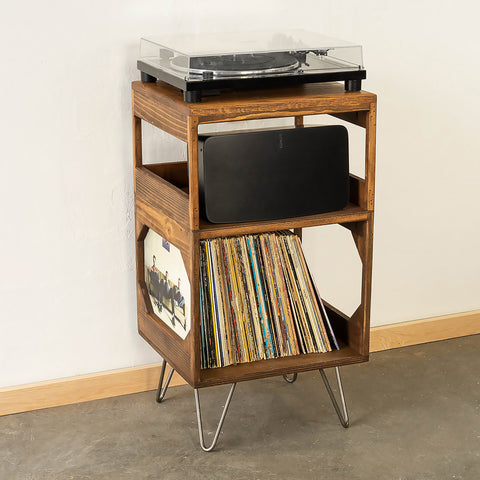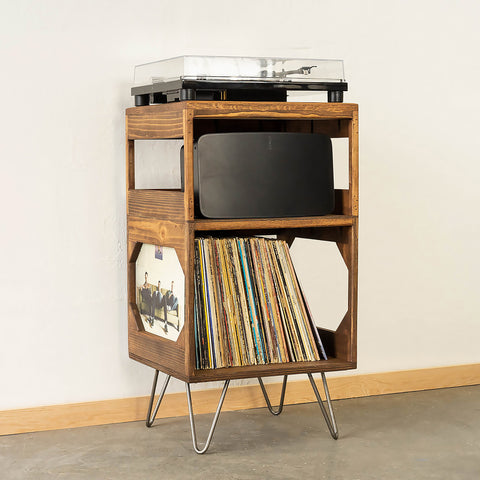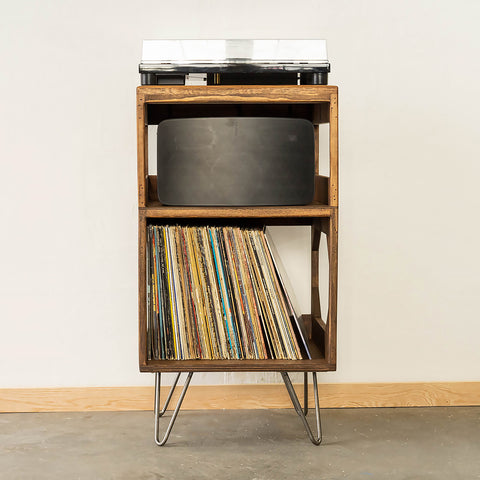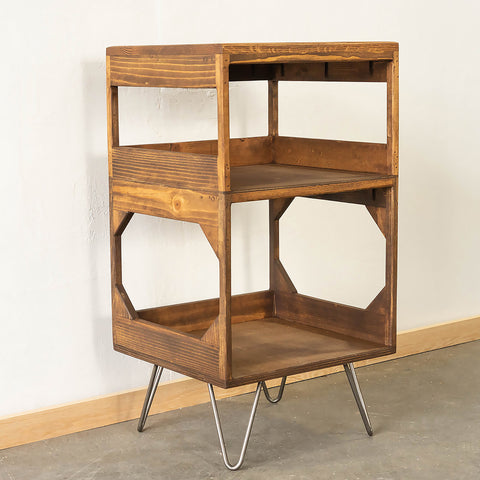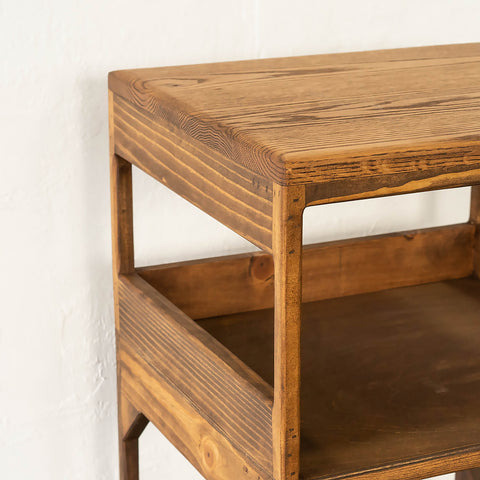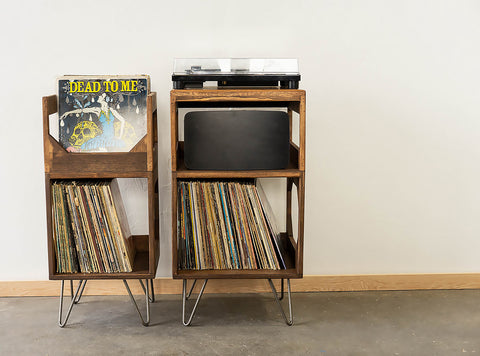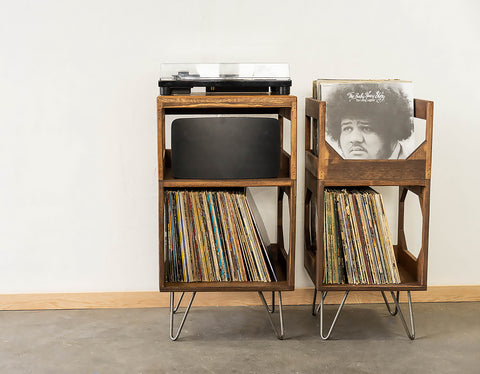 The HalfStack Turntable Station
Show more
The Halfstack Turntable Station is a great solution for a concise setup. This no-nonsense option will make a great home for your turntable, amp, and about 100 of your favorite records. Taking up less than two square feet, it is great for small spaces and gives you the freedom to move your entire set up around your space with ease. Designed to make listening to your collection as easy as possible. Made by hand in Portland from pacific coast maple sourced sustainably from local forests. 

Dimensions:
Overall: 18" wide x 16" deep x 31.75" tall (with 6" hairpin legs)
Table size: 18" wide x 16" deep
Upper cubby dimensions - 16.5" wide x 16" deep x 9.25" tall

Capacity:
100+ 12" vinyls records
 
Try our NEW Wire Divider Add-on! Great for if you haven't acquired enough vinyl to fill the entire base or for those who just like a cleaner look.

Please allow 4-6 weeks build time from order date. Legs come unattached.


Contact me with any questions,

-Matt
Dimensions
Capacity
Highly recommended!
Very high quality and easy to assemble!